Win one of my awards!

To win one of my awards, you must have the following:
*Good images
*Few links
*Original layout and title
*More than 3 places to visit on your site
*No broken links or/and images
All you have to do is E-mail me your:
*Name
*E-mail address
*Title of your site
*URL of your site
*which award you want
*why you think you would like to have this award
Here are winners of these awards!
---
Even though this award says 'Goddess Kitty' you can still apply for it.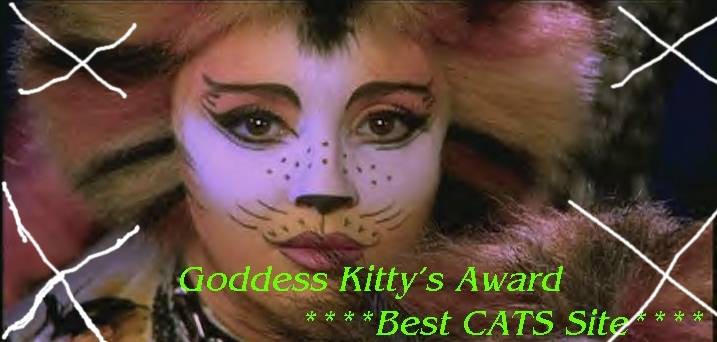 The Jellicle Kittens Lair ~ good site with a dedication to everyone's favorite Etcetera, Jo Bingham!
Jellicle Star - London ~ excellent site about the West End CATS with info on the stars of CATS!
Bombidalees' CATS Characters ~ brilliant site dedicated to the characters and actors of the CATS Video!
---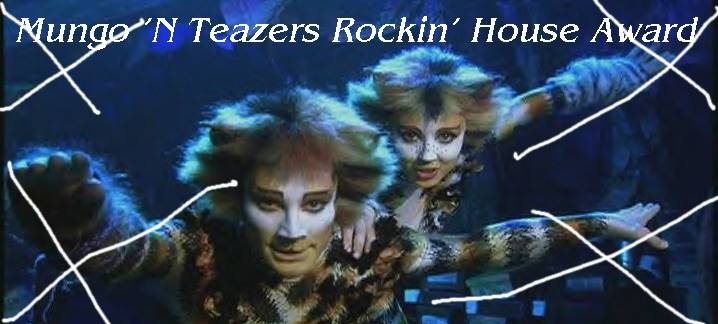 Bombaluriana's Jellicle Hangout ~ cats website dedicated to Bombalurinana!
By the Light of the Jellicle Moon ~ good site with cool pics!
Jemima's Jellicle CATS ~ cats site dedicated to Jemima!
Tantomile's N'sync and CATS Resort ~ if you love CATS and N'sync, than this is the place for you!
---
BACK